Welcome to Bookmark!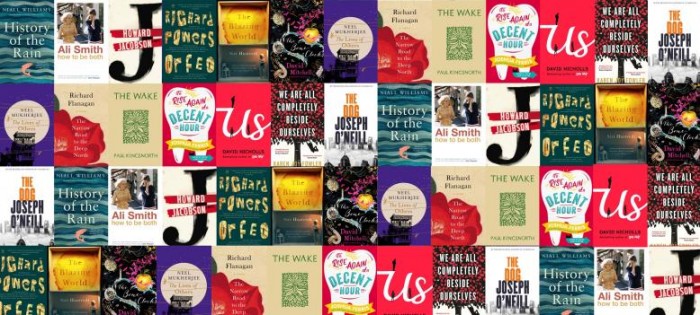 It's that time of the year again! It's now tme for the 2014 Man Booker Prize! The longlist has been announced, and here are the candidates:
To Rise Again at a Decent Hour, Joshua Ferris (Viking)
The Narrow Road to the Deep North, Richard Flanagan (Chatto & Windus)
We Are All Completely Beside Ourselves, Karen Joy Fowler (Serpent's Tail)
The Blazing World, Siri Hustvedt (Sceptre)
J,   Howard Jacobson (Jonathan Cape)
The Wake, Paul Kingsnorth (Unbound)
The Bone Clocks, David Mitchell (Sceptre)
The Lives of Others,  Neel Mukherjee (Chatto & Windus)
Us, David Nicholls (Hodder & Stoughton)
The Dog, Joseph O'Neill (Fourth Estate)
Orfeo, Richard Powers (Atlantic Books)
How to be Both, Ali Smith (Hamish Hamilton)
History of the Rain, Niall Williams (Bloomsbury)
The Man Booker – which is awarded to the best novel of the year in the opinion of the judges – is worth £50,000 to the winner. Previous winners of The Man Booker inclue: The Luminaries by Eleanor Catton, Hilary Mantel for Wolf Hall, and its sequel Bring Up the Bodies, Schindler's Ark by THomas Keneally and Life of Pi by Yann Martel.
The judges will meet again to decide upon a shortlist of six titles – which will be announced on Tuesday 9th of September. The winning novel will be revealed on October 14th. The judges for this year's prize are Sarah Churchwell, Daniel Glaser, Jonathan Bate, Alastair Niven and Erica Wagner under the chairmanship of Anthony Grayling.
You can obtain more information about The Man Booker Prize here.
Best of luck to all the nominees, it looks like a real fantastic line up!

The Hackmatack Children's Choice Book Award is back for its 15th season with an exciting selection of Canadian books for young readers in Grades 4, 5 and 6. The list includes a total of 40 outstanding reads in the categories of English and French fiction and non-fiction.
For home or school these titles are available at Bookmark!
Hackmatackers have already cast their votes for their favourite books, and the awards will be presented at a ceremony at the Confederation Centre for the Arts in Charlottetown, PEI on Friday May 30!
Where: Confederation Centre for the Arts, Charlottetown
When: May 30th, 10am-12pm
See you out there!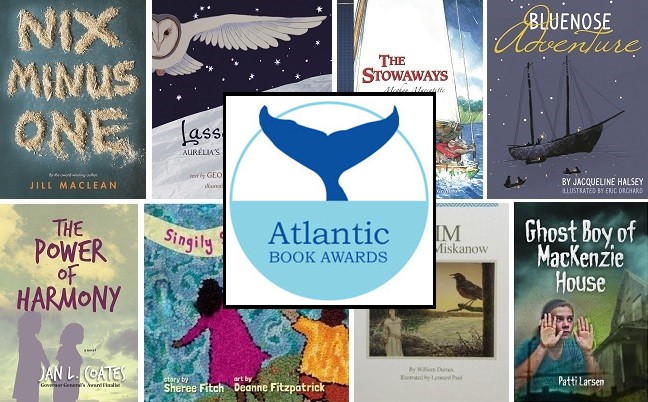 The 2014 Atlantic Book Awards Festival is starting soon!
The festival runs May 14 to 21 throughout Atlantic Canada culminating with the gala May 21st at the Delta Convention Centre in Charlottetown!
Be sure to check out all of the nominees (available in store)!
For a full list of all events please check the link below:
http://atlanticbookawards.ca/festival-awards-events/2014-events/
Festival brochures available in store.